Barton Athletics
John Karrs, Director of Athletic Communications
WASHINGTON, D.C. – Barton Head Men's and Women's Swimming Coach Tyler Ziegler has resigned his position recently with the Bulldogs to take the top spot at Catholic University, an NCAA Division III school in D.C.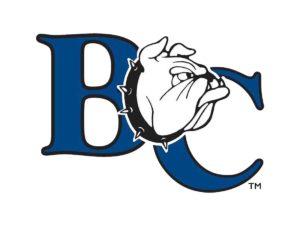 Ziegler spent the past four years as Bulldogs' mentor and was the first head coach for both squads, which began competition in 2016-17.  Ziegler led the women's team to its first-ever Conference Championship in 2017-18 and the men's squad to back-to-back league titles in 2018-19 and 2019-20.
"Catholic recommended Tyler (Ziegler) highly when he was hired by Barton and they have made an excellent choice to bring him back," said Todd Wilkinson, Barton's Director of Athletics.  "Tyler has done tremendous work at Barton, developing the program from the beginning and turning it into one of the best in NCAA Division II.  Three conference championships speak to the excellence of the program."
Ziegler was also a three-time Conference Carolinas Coach of the Year and mentored a total of 91 all-conference selections and 19 league champions between the two squads.  Ziegler also coached the program's first-ever All-American – Bartlomiej Swiderski (Warsaw, POLAND) – in 2020.  Swiderski qualified for the NCAA Division II Swimming Championships in the 100-yard and 200-yard backstrokes as well.
In the classroom, the Bulldogs garnered CSCAA Scholar All-America Team honors seven times – five on the women's side and two on the men's side – and four individuals were named Scholar All-Americans.
A 2013 graduate of York (Pa.) College, Ziegler spent two seasons as an Assistant Coach for Catholic in 2014-15 and 2015-16 and was part of the Landmark Conference Men's Swimming Coaching Staff of the Year in 2015.  A native of Coatesville, Pa., Ziegler earned his master's degree in management from Catholic in 2016.